While enforcement efforts have significantly improved in Tanzania, much more needs to be done to target individuals and businesses implicated in the decimation of Tanzania's elephant population and the rampant corruption fuelling ivory trafficking.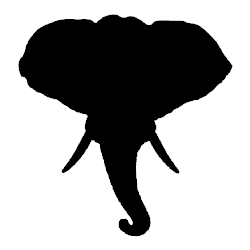 0
Number of small-scale seizures in-country since 2010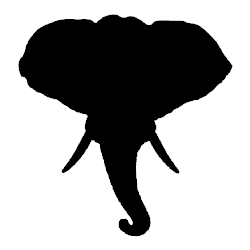 0
Number of large-scale seizures in-country since 2010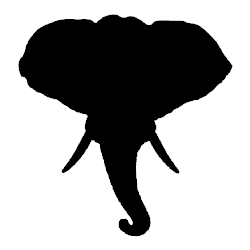 0
Number of seizures outside the country since 2010 to which it has been linked
Is there a need to revise the existing NIAP or develop a new one? 'YES'
Collaboration between national agencies has improved. A National Task Force Anti-Poaching (NTAP) has been established and co-operates with National Prosecution Services. A Wildlife Crime Rapid Reference Guide for prosecutors and investigators was prepared with UNODC assistance and became operational on 1 January 2018, providing guidance and consistency between agencies.
In 2016, the Tanzanian courts imposed the highest penalties ever for ivory trafficking in Africa with two Chinese nationals each sentenced to 30 years in prison or fines of nearly US$25 million. Notably, they were also convicted of attempted bribery and sentenced to a further five years in prison or a fine.
Canine units at Dar es Salaam port and airport and at Kilimanjaro airport have contributed to several arrests. A scanner at Julius Nyerere International Airport provided evidence against traffickers of tusks to Switzerland. Applying the ICCWC Toolkit is a positive step.
Tanzania has stepped up its international cooperation. Several cross-border cooperation activities took place during 2017, in particular with Kenya, Malawi and Mozambique, which led to the arrest of significant figures involved in ivory trafficking. A request for mutual legal assistance was successfully submitted to Switzerland in relation to ivory trafficking and Tanzania has an MoU with China (although strong enforcement cooperation seems to be lacking).
Significant decline in elephant populations
Tanzania has suffered one of the most dramatic declines in its elephant populations of any African range state. The country lost more than 60 per cent of its elephants in about 10 years, described by the IUCN as a "catastrophic time for elephants in [Tanzania], which is especially tragic following the strong recovery they experienced following the last poaching crisis in the 1970s and 1980s." Despite this catastrophe, it seems that hardly anyone has been held responsible.There has been a noticeable lack of prosecutions of Government officials or private individuals (with the exception of Boniface Mathew Maliango).
Chronic corruption
Corruption is a significant issue, both in customs and at high levels in the ruling party. EIA's investigations in 2014 revealed that Chinese-led criminal networks were conspiring with corrupt Tanzanian officials to traffic large amounts of ivory.Many senior Government officials have been named in the Tanzanian media and Parliament in connection with ivory trading but it seems none have been held accountable. The ETIS report to CoP17 stated that "Since 2012, corruption issues have continued to be a major problem in all three countries [Tanzania, Kenya and Uganda] …serious governance shortfalls at ports of entry and exit, within Government institutions charged with protecting wildlife, and by political and economic elites in these countries, including ivory stock thefts, and various judicial failings such as ordering the release of seized ivory or suspects on bail, or imposing mediocre penalties."
Multiple large-scale seizures with ivory originating in Tanzania
Tanzania has been implicated in many large-scale seizures worldwide, with half of the savanna elephant tusks seized from 2006-14 in 29 countries originating from Tanzania. The ETIS report to CoP17 referred to "organised criminal elements operating in Kenya, Tanzania and Uganda [moving] large quantities of ivory into, between and out of these three East African countries, which collectively constitutes the greatest illicit ivory trade flows out of Africa in the period 2009-14. Most of this traffic is directed through Indian Ocean seaports, but air transport is also a factor in the trade."
Confusion in the legislation
Amendments to the Wildlife Conservation Act 2009 have been awaiting submission to Parliament since 2013. Confusion among prosecutors and judges about the applicable legislative framework has been reported, emphasising the importance of the necessary amendments being made as soon as possible. The draft Bill has been submitted to the Cabinet secretariat for endorsement, after which it will be sent to Parliament for enactment.
Failure to dispose of its stockpile
The Government is resisting pressure to dispose of its ivory stocks of around 118 tonnes, maintaining that they are needed to assist scientific research into diseases that affect elephants. This is a serious concern because of mismanagement of the stockpile and missing tusks, as documented by Tanzania's Auditor General. Between 2012-13, 585.46kg are known to have been stolen from the stockpile.
Weaker legislation and enforcement in Zanzibar
EIA investigations have found that Zanzibar plays a key role in international ivory trafficking. Yet the autonomous region of Zanzibar has much weaker legislation than mainland Tanzania, with a maximum penalty of six months' imprisonment or a $185 fine. Zanzibar law also only applies to native species, excluding most CITES-listed species including elephants. There also does not appear to be adequate enforcement to tackle Zanzibar's role in ivory trafficking. Implementing CITES in Zanzibar was an objective in Tanzania's NIAP drafted in 2013, to be achieved by June 2014. However, there are finally signs of progress: a draft regulation to implement CITES was presented to a stakeholder review and validation meeting on 30 July 2018 and the Minister promised to sign the Regulations before the end of August 2018.
Inadequate evaluation of anti-poaching patrols
Anti-poaching foot patrols require substantial financial and human resources and there is an urgent need for a robust anti-poaching patrol evaluation and design mechanism so as to strengthen anti-poaching processes.
No DNA analysis of large-scale ivory seizures
Tanzania has not conducted DNA analysis of the five large-scale seizures made since 2010 and is therefore not currently complying with CITES recommendations. The Government is moving to address this by initiating a process to apply DNA technology and forensic procedures to identify confiscated wildlife species.
RECOMMENDATIONS FOR NIAP REVISION / PRIORITY AREAS OF IMPLEMENTATION:
Prosecute offenders, including corrupt officials, responsible for the rapid decline of Tanzania's elephant population
Clamp down on corruption, particularly by Customs and party officials
Enact the proposed changes to the Wildlife Conservation Act 2009
Adequately secure the ivory stockpile then dispose of it
Strengthen legislation and enforcement to tackle Zanzibar's role in ivory trafficking
Develop robust anti-poaching patrol evaluation and design mechanism
Carry out DNA analysis of all large-scale ivory seizures
Key indicators of NIAP progress