Serving as a major ivory trafficking transit hub and with a growing ivory market, there is an urgent need for Cambodia to escalate its response to illegal ivory trade.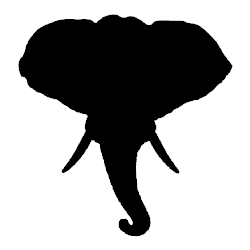 0
Number of small-scale seizures in-country since 2010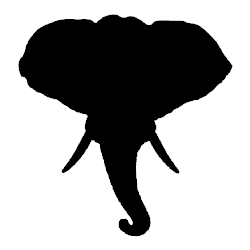 0
Number of large-scale seizures in-country since 2010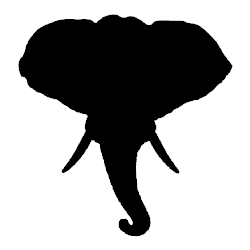 0
Number of seizures outside the country since 2010 to which it has been linked
Is there a need to revise the existing NIAP or develop a new one? 'YES' Following a large-scale seizure in Sihanoukville on 9 May 2014, a two year investigation resulted in the offender being sentenced to three years' imprisonment and a fine of 50 million KHR (although the case is under appeal so the individual is still at large). More recently, a Vietnamese national was convicted in absentia, relating to a seizure in December 2016.
In June 2018, Cambodia passed a Declaration (Praka No. 240) that provides protection under the Law on Forestry for African elephants (as well as rhinos and pangolins). The new law also criminalises sale and possession of illegal ivory.
The genetics laboratory based at Royal University of Phnom Penh is training staff in DNA analysis techniques.
Major transit country
EIA investigations and analysis of seizure data have found that Cambodia serves as a major transit point for ivory trafficked from Africa to other Asian countries, especially Vietnam. The ETIS report to CoP17 recommended a change in status from NIAP Category C to NIAP Category B because Cambodia is one of the countries that "repeatedly play important supporting roles in the illicit ivory trade, especially large movements of ivory."
Retail market and increase in ivory availability
Cambodia has a growing market for illegal African and Asian ivory (contrary to the position set out in its NIAP prepared in 2014, which said that "Cambodia does not have a significant domestic market for the consumption of ivory"). One report found that the total amount of ivory for sale in October/November 2017 was worth 11 times more than in a similar survey in 2015. Another found that the number of retail outlets selling ivory had increased by 70 per cent in Phnom Penh and 60 per cent in Siem Reap over a six month period betweenJune 2015 and January 2016. Some retail outlets maintain that their ivory comes from Cambodian elephants, although Asian elephants are listed under CITES Appendix I and subject to strict trade prohibitions. In any event, the scale of the trade far exceeds what could come from poached or natural mortality of domesticated or wild elephants in Cambodia.
The majority of sales are targeted at Chinese nationals (tourists or immigrants), with 78 per cent of vendors reporting that Chinese nationals were the main consumers of ivory. After the closure of the Chinese domestic ivory market, there is a real risk that Cambodia and neighbouring countries will become the focus of Chinese consumers. In addition, a recent study has cautioned that Cambodians also have an appetite for ivory and may become major consumers of ivory in the near future.
Continued presence of ivory carving workshops
Eighty five per cent of shop owners who were surveyed in February 2018 stated that they either owned a carving factory or had a close relationship with an ivory carving workshop.
Few convictions
Despite 15 seizures in Cambodia from 2013 to the end of 2015, amounting to 6,861kg of ivory, there have only been the two convictions, referred to earlier (neither of which have so far led to imprisonment of the offenders).
Inadequate stockpile management
Cambodia has started using recognised protocols for tracking ivory but this has only resulted in a partial inventory of Forestry Administration stocks. Ivory still being used in court cases, such as the large-scale seizure in Sihanoukville, is yet to be inventoried. Good inventory procedures have yet to be institutionalised within any agency nor is there any national database or regular audits conducted.
Refusal to dispose of ivory stocks
Anecdotal evidence from traders indicates that ivory is leaking out of the Government's ivory stockpile yet the Government has stated publicly that it prefers to keep seized ivory for display and educational purposes rather than dispose of it.
Corruption
Government officials are reported to be consumers of ivory and involved in operating or protecting large-scale retail outlets across the country. Seventy per cent of shop owners reported good connections with the authorities, with some even saying they receive confiscated ivory from the authorities to sell in their shops.
Lack of international cooperation
Cambodia has not signed any agreements with other countries to tackle wildlife crime, despite its clear role in the trade chain for trafficked ivory. With 50 per cent of ivory seized in Cambodia coming from Mozambique alone, there is a clear need for closer cooperation between Cambodia and individual source countries. Further, given that ivory from Cambodia is flowing into Vietnam and China, there is also a need to strengthen cooperation with these countries.
RECOMMENDATIONS FOR NIAP REVISION / PRIORITY AREAS OF IMPLEMENTATION:
Increase law enforcement to stop ivory sales, especially in Phnom Penh and Siem Reap, resulting in the closure of ivory carving workshops and retail outlets and prosecution of offenders
Improve detection at border points, particularly the sea ports handling trade from Africa and to China and key road border crossings
Collaborate with China to target ivory purchases in Cambodia by Chinese consumers
Inventory then dispose of ivory stocks
Improve enforcement efforts directed at reducing corruption
Improve bi- and multi-lateral cooperation with relevant countries
Conduct targeted awareness-raising campaigns, taking into account consumers' perspectives and motivations (e.g. religious significance of ivory Buddha figurines)
Key indicators of NIAP progress