Despite being in the NIAP process as a Category A country since 2013, Vietnam is still a major transit and destination country for illicit ivory and home to numerous organised criminal syndicates responsible for the continued destruction of African elephant populations. EIA calls for CITES trade suspensions against Vietnam for lack of effective progress.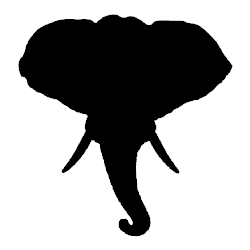 0
Number of small-scale seizures in-country since 2010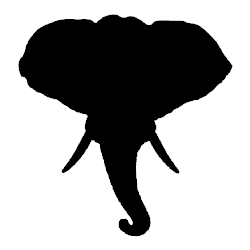 0
Number of large-scale seizures in-country since 2010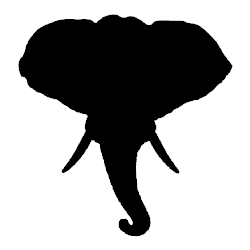 0
Number of seizures outside the country since 2010 to which it has been linked
Is there a need to revise the existing NIAP or develop a new one? 'YES' There has been some progress in reforming the Penal Code to ensure wildlife crime is a serious offence. Under new provisions, with effect from 1 January 2018, the maximum penalties for wildlife crime have increased significantly: up to 15 years' imprisonment or 2 billion VND fine for individuals (approximately $86,500); and for corporations, up to 15 billion VND fine (approximately $651,000) or the suspension of operations for up to three years. Under the revised Penal Code, possession of illegal wildlife specimens is now a criminal offence, which was previously a major loophole.
There has been some enforcement action after the exposure of the thriving ivory carving business in Nhi Khe, but this has not been sufficient to stop illegal ivory trade in this region.
A significant MoU was signed with Mozambique in August 2017 on Cooperation in Wild Species Protection and Conservation and judicial links between the two countries have been strengthened, which could facilitate mutual legal assistance and the extradition of suspects involved in ivory trafficking.
One of the world's largest illegal ivory markets
Vietnam is one of the world's largest illegal ivory markets, playing a significant role in the decline of Africa's elephants. It is a significant country in the illegal ivory trade chain: Vietnamese criminal syndicates operate both in Vietnam and abroad (including from bases in Africa) and there have been a high number of large-scale ivory seizures in Vietnam and in other countries that are linked to Vietnam. Vietnamese carvers have multiplied in number and increased their production of illegal ivory items rapidly since 2008. There is a lack of targeted enforcement action at key entry and exit points, which is critical as Vietnam is an important transit country for ivory heading to China and Laos and as a destination country for ivory sold to Vietnamese consumers. There are similar problems with trade in rhino horn, demonstrating that the problems are systemic and not unique to ivory.
The ETIS report to CoP17 states that there is evidence suggesting that local ivory processing in Vietnam has been escalating over the past three years. Ivory has also been found for sale in considerable quantities in places such as Buon Ma Thuot City, in Dak Lak province, in the central highlands that have not previously been identified as locations for significant domestic ivory trade. Nhi Khe and other nearby villages in the vicinity of Hanoi have been documented as a hub for processing and wholesale and retail distribution of ivory, rhino horn and other illegal wildlife products.
In 2017, the SC specifically requested Vietnam to "revise and update its NIAP in accordance with Step 2 of the [NIAP] Guidelines" taking into account the Secretariat's observations regarding implementation of the penal code, use of specialised investigation techniques and disrupting organised criminal networks. However, these elements have not been adequately reflected in Vietnam's NIRAP.
Growing role of Vietnamese-led organised criminal groups
EIA investigations have documented several Vietnamese-led organised criminal groups which are involved in large-scale ivory trafficking from Mozambique and other African source countries to Vietnam. EIA investigations have revealed that between January 2016 and November 2017, there were at least 22 successful shipments of ivory from Africa, with an estimated weight of 19 tonnes.
The ETIS report to CoP17 noted an increasing concern at the number of Vietnamese nationals being apprehended in or coming from Africa with ivory, some of whom appear to have been organised by criminal syndicates operating in Angola, Mozambique, South Africa and Togo. For example, in 2014, 790kg of ivory was seized at Hong Kong International Airport resulting in 16 Vietnamese nationals being arrested and each sentenced to six months' imprisonment. The offenders were travelling on board an Ethiopian Airlines flight from Angola to Cambodia and were identified to be working as an organised trafficking group.
Widespread illegal online trade
Ivory is one of the most frequently encountered wildlife products available for sale online in Vietnam and little is being done to prevent this trade. Under Vietnamese law, illegal advertisements for sale of ivory through online channels are only regarded as administrative violations subject to fines up to 100 million VND (approximately $4,300) and a criminal prosecution only takes place when a suspect is caught in possession of ivory.
Very few convictions and weak sentences
There have been few convictions for wildlife crime and the sentences handed out are largely limited to fines. It will be critical to ensure that the higher penalties now available under the revised Penal Code are appropriately applied to serve as a deterrent for individuals and businesses implicated in wildlife trafficking.
Failure to engage in meaningful wildlife forensic collaboration
Vietnam has a poor record of providing forensic samples with respect to rhino horn seized in the country. One attempt to hand-deliver seized rhino horns from Vietnam to South Africa in 2015 resulted in most of the horns disappearing en route under circumstances that have never been explained. South African officials were unable to obtain rhino horn samples to take home for testing while on an official visit to Vietnam pursuant to the MOU between the two countries.  Vietnam needs to improve forensic collaboration for both rhino horn and ivory.
Failure to tackle corruption
Corruption in Vietnam is a key factor enabling the large-scale trafficking of illegal ivory through key exit and entry points and open retail displays of illegal ivory products. Indeed, while Vietnam's previous version of its NIAP committed to tackling corruption associated with ivory trafficking, its new NIRAP has dropped corruption as a concern and fails to mention it at all.
Leakage from ivory stockpile
There is a lack of adequate control and monitoring of Vietnam's ivory stockpile. EIA investigations have found that seized ivory held by Government authorities continues to enter illegal trade, often perpetrated by corrupt Government officials. Vietnam's NIRAP does not include commitments to tackle the security concerns related to its ivory stockpile.
RECOMMENDATIONS FOR NIAP REVISION / PRIORITY AREAS OF IMPLEMENTATION:
In light of insufficient progress, CITES trade suspensions should be imposed against Vietnam.
Ensure effective inter-agency cooperation and intelligence-led enforcement to disrupt and convict organised ivory trafficking networks
Improve international cooperation (for example, through extradition, evidence-sharing and use of controlled deliveries) with relevant source, transit and destination countries including Angola, Benin, Congo, Ivory Coast, Kenya, Mozambique, Nigeria, Tanzania, China, Cambodia, Laos and Malaysia
Develop a credible ivory stockpile management system so all ivory stocks in Government hands are documented, subjected to periodic audits and reported pursuant to CITES processes
Engage in transparent and systematic forensic examination for large-scale ivory seizures
Treat corruption associated with wildlife trafficking as a serious offence resulting in prosecution of corrupt public and private sector offenders
Key indicators of NIAP progress