Lack of serious commitment to tackle wildlife trafficking and rampant corruption has resulted in at least 29,173kg of ivory leaving Africa through Nigeria, equivalent to ivory sourced from 4,354 elephants.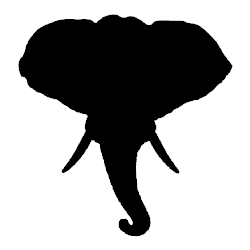 0
Number of small-scale seizures in-country since 2010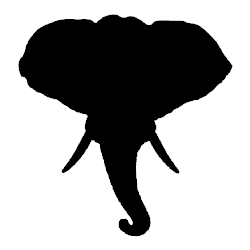 0
Number of large-scale seizures in-country since 2010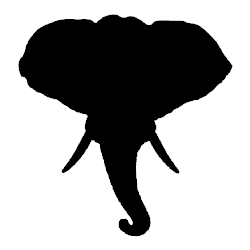 0
Number of seizures outside the country since 2010 to which it has been linked
Is there a need to revise the existing NIAP or develop a new one? 'YES'
Reporting of seizure data has improved, according to the ETIS report to CoP17, which noted that data had been sent on a regular basis for the first time.
Nigeria has amended its endangered species legislation with a particular focus on increasing fines. A new National Wildlife Protection Bill has been approved, including penalties sufficient to serve as a deterrent. Legislation at Federal and State level has been strengthened and harmonised. A summary of existing legislation and penalties has been prepared for dissemination to the judiciary. Specialised wildlife prosecutors have been proposed.
Nigeria's stockpile has been inventoried, there has been increased parcel screening by the Nigerian Postal Service and some efforts have been made to raise awareness among airlines and passengers about the rules on shipping illegal wildlife products.
Important export hub for forest elephant ivory
EIA investigations have documented the growing prominence of Nigeria as a key transit and export hub for large volumes of forest elephant ivory destined for Asian markets. Organised criminal networks based in Nigeria are operating to traffic large volumes of ivory in the absence of effective law enforcement to serve as a deterrent. The ETIS report to CoP17 found that "Nigeria is, after Togo, the second most prominent ivory exporting nation on the western side of the African continent, functioning as a major ivory entrepôt that draws in ivory from Central Africa and, increasingly, as far away as East Africa."
Domestic trade and processing of ivory
Nigeria harbours a large unregulated domestic ivory market. Open source research indicates ivory is being sold in Lagos in markets and hotels under the guise of woodwork and beadwork. There appears to be a lack of political will to close down the domestic market.
Processing of ivory products for export to China is taking place on a commercial scale (primarily bangles and name seals) using courier services or individual carriers. According to one report, Nigeria had the greatest number of seizures of ivory being processed in Africa for Asia.
Key role in ivory trafficking
Since 2010 there have been at least 36 ivory seizures in Nigeria totalling 1,464kg. There have been no large-scale seizures in Nigeria; however, large amounts of ivory flow undetected via Nigeria and have been seized abroad (approximately 29,173kg) including at least 13 large-scale ivory seizures outside Nigeria.
Corruption
Corrupt customs officials enable the illegal export of ivory. In the course of EIA's investigations, one ivory trafficker "claimed to have built good financial relationships with customs officers in Lagos port; once the ivory tusks were ready to be shipped, corrupt customs officials would come to weigh them, charging a fee of $30 per kg to ensure the container was not inspected."
Poaching is still an issue
Nigeria's elephants live in small isolated populations, five of which have been reported as lost. The only relatively well protected population is in the Yankari National Park, in eastern Nigeria, but poaching continues to be a threat even there.
Lack of convictions
A significant weakness in Nigeria is the lack of prosecutions. The Nigeria Customs Service has made a number of seizures and cases are then handed over to the National Environmental Standards and Regulations Enforcement Agency but no prosecutions happen. There does not appear to have been any successful prosecution for ivory offences in recent years.
No DNA analysis
Nigeria has not carried out DNA analysis of seized ivory to aid investigations.
ICCWC Toolkit
Nigeria has not applied the ICCWC Toolkit nor expressed any intention to apply it.
RECOMMENDATIONS FOR NIAP REVISION / PRIORITY AREAS OF IMPLEMENTATION:
Improve detection and monitoring at all exit points to restrict the flow of illegal ivory from and through Nigeria
Strengthen regional and international collaboration to investigate ivory flows from neighboring countries to Nigeria and ivory exported from Nigeria to Asia
Increase law enforcement efforts directed at the domestic ivory market, including sales to tourists
Close down all ivory processing workshops
Tackle corruption among customs officials
Carry out DNA analysis of all seized ivory to aid investigations
Ensure prosecutions for ivory trafficking from and through Nigeria
Apply the ICCWC Toolkit
Key indicators of NIAP progress