Laos is the world's fastest growing market for ivory and a major transit point for illegal ivory from Africa to Vietnam and China. In the absence of real progress on the ground to prosecute criminals implicated in ivory trafficking, EIA calls for CITES trade suspensions against Laos.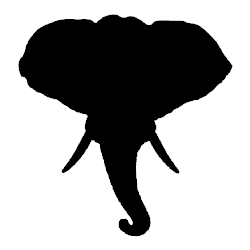 0
Number of small-scale seizures in-country since 2010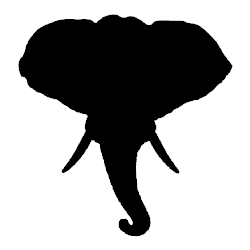 0
Number of large-scale seizures in-country since 2010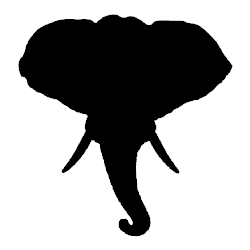 0
Number of seizures outside the country since 2010 to which it has been linked
Is there a need to revise the existing NIAP or develop a new one? 'YES' An Order issued by the Prime Minister in May 2018 refers to prohibiting trade in species listed on CITES Appendix I and calls for investigation and prosecution of offenders implicated in illegal wildlife trade. Further, the Order directs all relevant Ministries and local authorities "to increase efforts to improve coordination in the inspection and monitoring of the implementation of CITES." The ICCWC Toolkit assessment report for Laos is publicly available; however, the resulting recommendations from 2014 are yet to be implemented.
Since December 2017, the Government has taken some action against shop owners selling ivory in Vientiane, Vangvieng, Luang Prabang and Bokeo, confiscating openly displayed stocks and warning traders. While welcome, far more action is needed, particularly prosecutions.
Laos is the world's fastest growing market for ivory
A study published in 2017 demonstrated that Laos has become the fastest growing ivory market in the world.65 It has developed a globally significant role in the illegal ivory trade and, as such, the country's status should be elevated from Category C to Category A. Ivory is openly offered for sale in Luang Prabang, the Sanjiang market of Vientiane and the Golden Triangle Special Economic Zone, although there are signs that some traders are becoming more discrete (e.g. keeping ivory in backroom stores and arranging appointments online). Ivory carving and production facilities are being moved from China to Laos. EIA investigations have documented how Vietnamese criminal syndicates are smuggling large amounts of ivory from Africa via Laos to Vietnam.
Government-authorised large-scale ivory exports
In 2014, the Government authorised at least two Laotian companies to export ivory, in serious contravention of CITES: 20 tonnes by Vinasakhone Trading Company and 90 tonnes by Vannaseng Company. Further authorisations were given in 2015 to the same companies, before being revoked in August 2015. Vannaseng has been implicated in a prosecution in Uganda involving 1,303kg of ivory (437pcs) seized in February 2017.
Revision of Penal Code not yet ratified
The proposed revisions to the Penal Code include fines and imprisonment for illegal trade and possession for CITES-listed species but this has not yet been ratified and has therefore not come into force.
Wildlife legislation urgently needs reform 
There are major gaps in Laos' legislation. There is confusion over whether legislation protects African elephants because the Wildlife and Aquatic Law only protects native species. Ivory from captive elephants can be traded, allowing the opportunity for illicit ivory to be laundered through the legal system. While the Prime Minister's Order of May 2018 mentions protection for CITES species, it is critical that Laos urgently ratifies its national CITES legislation and amended Penal Code.
Zero prosecutions for ivory trafficking
The Government has benefited from a significant amount of training and support to tackle the illegal wildlife trade but these initiatives are yet to result in improvements in prosecutions and convictions. Despite the May 2018 Order issued by the Prime Minister, there appears to be a lack of political will by the Laos authorities to tackle ivory trafficking. Research has shown that over 19 tonnes of ivory have been intercepted en route to Laos, but other than one ivory seizure of 48kg in 2015, the country has not made any ivory seizures let alone prosecutions or convictions.
Law enforcement in Laos is poor, which is one of the reasons Laos is used by organised criminal networks to move large quantities of illegal ivory. Customs has scanners and systems in some locations (six fixed and two mobile container scanners), but not all of these scanners are operational.
Displacement from China to Laos
There has been a significant increase in the number of Chinese-owned retail outlets selling ivory in Laos since 2013. Laos is also a growing market for ivory sales to visiting Chinese consumers because prices are cheaper than in China.
Rampant corruption
Corruption is a major problem. Major wildlife criminals reportedly have direct connections to corrupt Government officials, with bribes enabling ivory to enter Laos.
RECOMMENDATIONS FOR NIAP REVISION / PRIORITY AREAS OF IMPLEMENTATION:
Laos should be moved from Category C to Category A. Further, in light of lack of progress, trade suspensions should be implemented under the CITES Article XIII procedure that currently applies to Laos.
Close gaps in Wildlife and Aquatic Law, including specific protection for both Asian and African elephants
Expedite the adoption and implementation of the revised Penal Code
Address corruption associated with wildlife trafficking
Implement the recommendations identified in the ICCWC Toolkit assessment
Ensure multi-agency coordination unit is fully operational and takes effective coordinated enforcement action
Set targets for enforcement operations resulting in prosecution of mid/high level offenders
Increase inspections at ports and border crossings
Increase regional law enforcement cooperation, particularly with China to address increased Chinese involvement in Laos' ivory market
Key indicators of NIAP progress